Nils Klippstein is the inventor and developer of LUNAS AWAKENING. While he is trained in camerawork and film editing, he familiarizes himself with the animation software and the topic in general while the project starts and learns by making mistakes.
He is also the initiator for
LICHTWELTEN
, a cooperative nonviolent animation film which is to be created in community with other creative artists.
Nils also writes
books about energy techniques and consciousness development.
Already with a small monthly amount you can support Nils artistic work via
Patreon
. Or, once with
PayPal
.
Mina Mistry is the spiritual wife and in all of Nils' projects she is the first consultant, initiator and supporter in the sense of the we-consciousness.

From the very beginning, she has made a significant contribution to the look and feel of the animation series LUNAS AWAKENING, and her big heart shines on these moving images. You might also see some of her poems and pen drawings throughout these pages.
Rowyn is the talented artist for the main characters in the series LUNAS AWAKENING.

Without her there would be no awakening for Luna, because the characters have to have heart and soul so that the stories are seen and felt.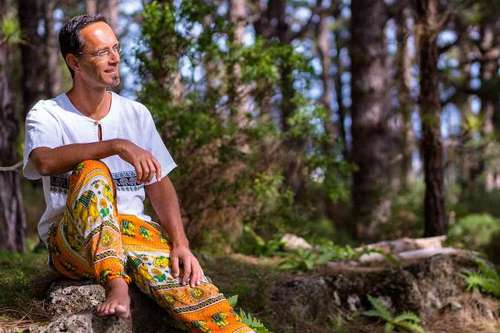 Jörg Förstner brings his previously undiscovered talent as a voice actor into the project, to give life and humor into the series.
In his adopted home of Tenerife he helps people to let go of emotional energies:
Emotional Detox
.
Contributors for LICHTWELTEN
If you want to join the project and contribute your art, you can introduce yourself here with photo, text and links to your art pages!